Claire was a member of the Great Britain women's foil fencing team and part of the World Class Performance Programme. She represented Great Britain in European and World Championships since the age of 14. As captain of England Claire won individual Bronze and Team Gold at the 2010 Commonwealth Fencing Games. Claire also won Team Gold at the 2006 Commonwealths.
After her first fencing lesson when she was ten years old, her fencing coach looked down at her and said: "Claire one day you will fence for Great Britain and fence at the Olympic Games!" Her passion and drive for fencing was ignited that afternoon in primary school, and has continued to help her achieve in her life beyond sport.
Claire is a qualified performance life coach and specialises in both collective team and individual people development. She has helped support and develop major corporate teams in businesses such as HSBC and Amazon. Claire also works with elite performers such as musicians from the BBC Symphony Orchestra and Southbank Sinfonia, supporting players to achieve their performance goals. Claire delivers motivational talks and workshops in schools, universities and businesses to help unlock potential and achieve peak performance.
Claire was the Senior Athlete Manager at the Dame Kelly Holmes Trust and supported over 400 elite athletes to transition successfully in their lives beyond sport. Claire is also passionate about progressing women's sport and is a Trustee and Director of Programmes at the Women's Sport Trust. Claire also commentates for Eurosport as their fencing expert.
When Claire isn't working, you can find her enjoying family life, good food, time with friends and in the gym attempting to work it all off!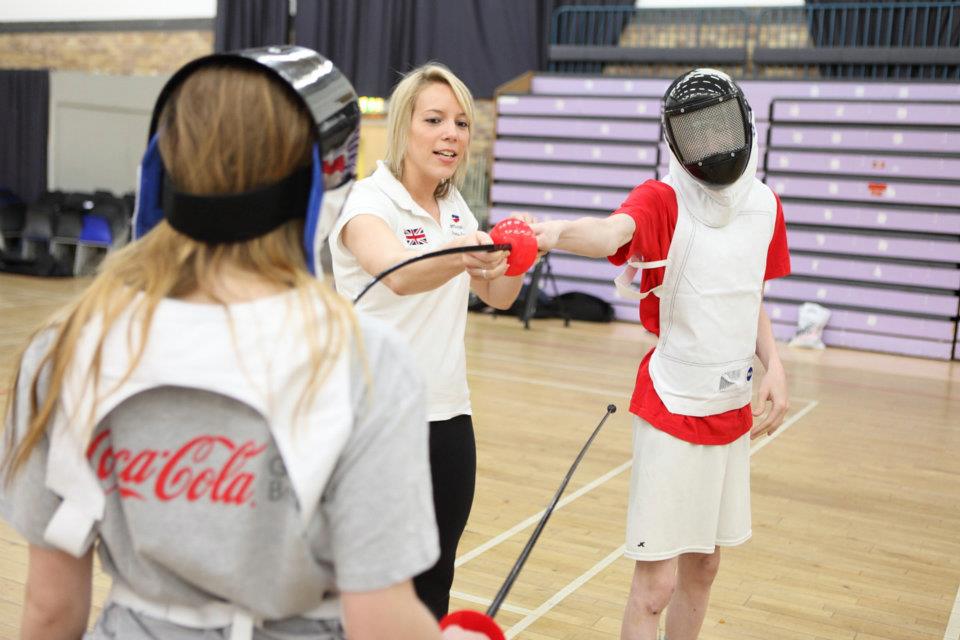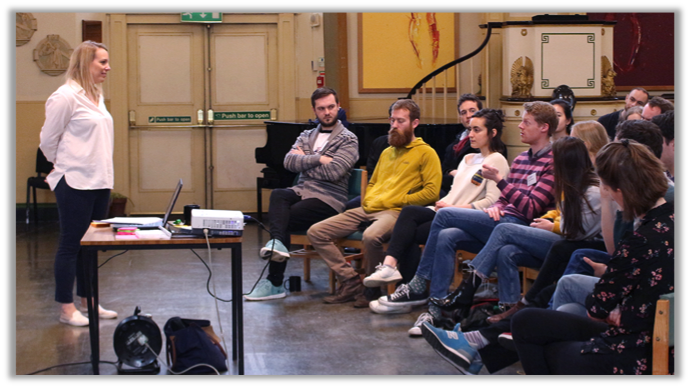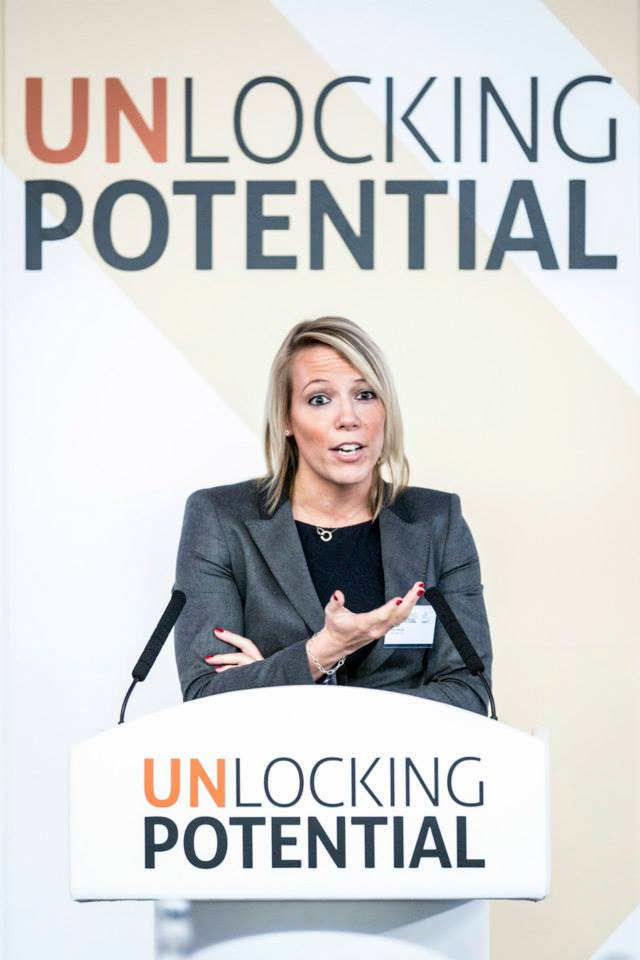 Claire struggled with performance anxiety throughout her fencing career. She didn't enjoy the journey enough and put too much pressure on herself to obtain medal success.
Claire has now learned from this experience and uses her world-class attitudes and behaviours that she has gained through elite level sport, to encourage others to enjoy what they do, have fun with what they do, and perform at their best.
Work hard, worry less and achieve more is Claire's motto. Perform be happy was born from this. Supporting and developing others to achieve their personal best makes Claire feel as alive as she did when she was competing on the World stage.
She has experienced the highs and lows of elite level sport, including injury setback and missing out on selection for the London 2012 Olympic Games. She now shares her experience to help others to achieve their potential.
Claire delivers bespoke services, tailored to your performance goals and ensures that everyone has fun while learning and developing. Claire's delivery style is fun, energetic, supportive and motivating. Claire uses cutting edge research, insight and her own elite sporting experience to ensure that you achieve peak performance and enjoy the journey in the process.
Charity work and Giveback
Claire enjoys supporting charities and giving back when she can. She has previously supported StreetGames and the Women's Sport Trust as an athlete ambassador and has given up much of her time supporting others to achieve their potential during 121 performance coaching sessions, group sessions and inspirational school visits.
Please contact Claire if you have any charitable opportunities that you would like Claire to support, or donate some of her time to.
"The webinars delivered by Claire to musicians across the BBC during Lockdown have been engaging and inspiring. The links between elite sport and elite musical performance are clear and the experiences and coping techniques which Claire has shared with the Group will continue to support the musicians as we return to work. Many of the musicians commented that this was the first time that they had felt able to share with others and talk openly about performance anxiety and how to this could be managed, drawing both on Claire's experiences and techniques, and on those of their fellow musicians. It has been great to be able to offer these webinars to the musicians during this period and I hope that we will be able to work again with Claire in the near future."
"I just wanted to write to say thank you for the two webinars you gave for the BBC Orchestras and Choirs. I found them really helpful and engaging and it was great to share experiences and tips with colleagues across the groups. I've definitely learnt a lot from the sessions which I will apply both in my singing, but also in my coaching, so I'm very grateful!"
"Claire with her coaching skills really helped me moved forward in a number of important areas; both personally and professionally. This included developing and enhancing my leadership skills at work with a Team that is very busy, with a diverse range of duties and skills. Members of my Team now actively seek out new responsibilities, which enhances their promotion prospects. How have I benefited? In delegating more of the day-to-day work, my time management has improved, (as has my work/life balance), as has my ability to manage and lead the Team forward. Thank you Claire."
"I attended a Women's Leadership Course developed and delivered by Claire. Not only was the content incredibly engaging and relevant to the group's needs, but the relationship Claire delivered with and between the participants was excellent. We were able to have honest and open discussions, something I've not experienced in other courses. I'd highly recommend Claire's workshops."
"I worked with Claire in the delivery of the Glasgow 2014 Young Leaders Programme. Claire was a key colleague in shaping the engagement and delivering training events for the young people involved (aged 17-21). She was calm, clear and confident at all times, and made a strong impression on all the participants."
"Knowing Claire from Durham University Fencing and her successes with Team GB, I invited her and her colleague to give resilience-training for tutors and students at the National Tutors Conference 2019. Claire's story especially in elite sport and the life lessons she learnt were and are very inspiring. She left me and fellow tutors feeling motivated, more self-aware and confident to spur on our students to be the very best that they can be."